RS Hanna Gallery's Christmas Open House: 3- 6p.m. Friday, Dec. 6th
Coincident with the Fredericksburg Chamber of Commerce's "Light the Night" Christmas Parade, RS Hanna Gallery holds their "Holiday Treasures Show and Christmas Open House"with many artists in attendance to meet and greet the holidays arrival..
Open House, Artist Demonstrations with hot apple cider, and Christmas goodies beginning at 3 p.m. on December 6th until the parade begins outside our doors! Free and open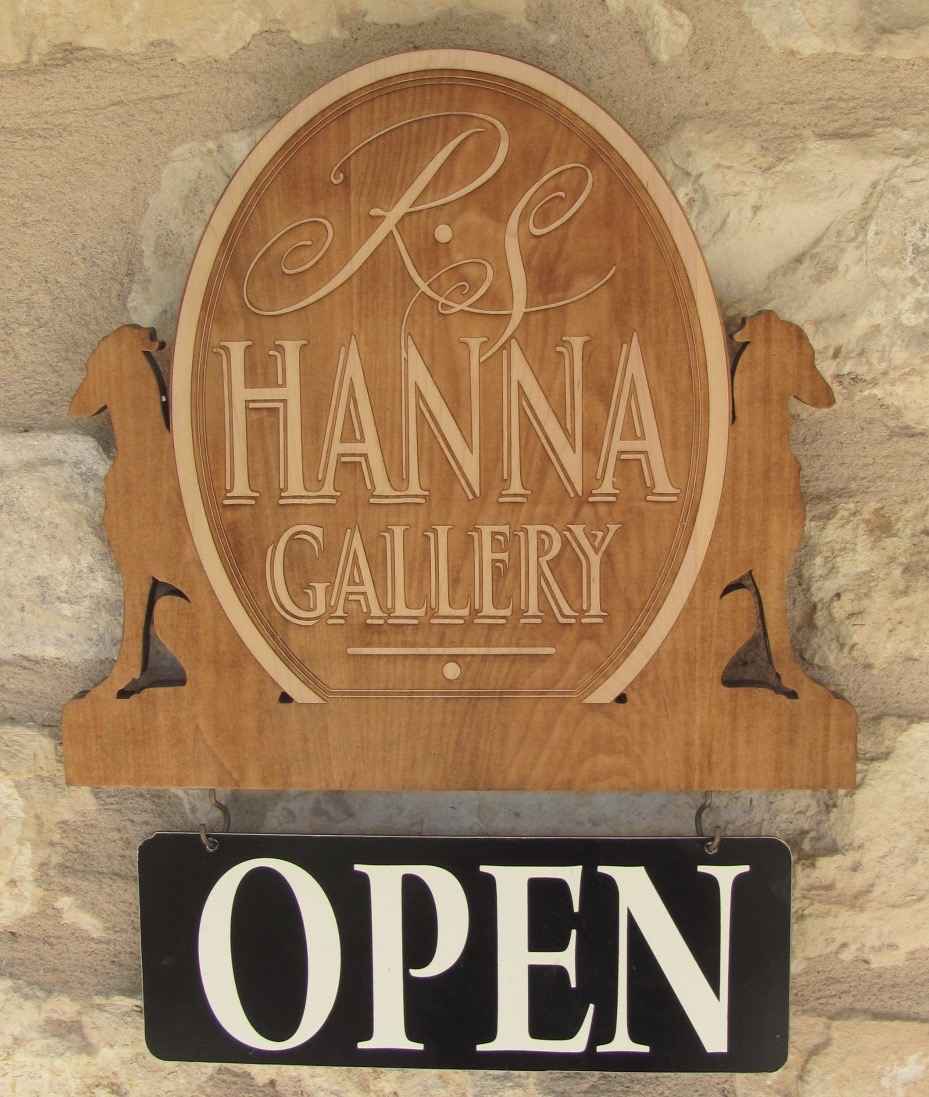 to the publlic.
RS Hanna Gallery's Christmas Studio Tour: Saturday, Dec. 7th 11a.m.-5p.m.
Christmas Studio Tour Saturday, December 7th form 11 a.m.-5 p.m.
Tour studios of acclaimed RS Hanna Gallery artists: original oils by John Austin Hanna, Cheryl Koen, Barbara Mauldin and Chuck Mauldin, Rex White's custom heirloom furniture, the sculptures of John Bennett and the wildlife and landscape pastels of MaryNeil Dance...tickets $45 include map and admittance to the 6 artists studios with "an appetizer moveable feast" at each location until 5 p.m., then an artists cocktail Christmas party from 6 - 8:30 with live music, fresh flowers and Christmas cheer.
"Art is one of those things that continues to intrigue long after its first encounter and in that sense, the market will never goes away. Its health depends on the mysterious connection promoted between the artist and collector that allows it to fully voice what the collector already knows somewhere but has misplaced in the daily shuffle. Then art ( and the market!) is very alive and well, bringing beauty home. ~ -Shannon Hanna