Pam Ingalls - Video and Photo Shoot
November First Friday Art Walk - November 1, 2019
Join the gala party and welcome gallery artist Pam Ingalls from Vashon Island in Washington State as she presents an exciting new "you ought to be in pictures" concept for RS Hanna Gallery and our clients! The artist will be here to promote "Facing Fredericksburg" as a professional videographer and photographer document the party, providing reference images for her upcoming exhibition of portraiture that will unveil in March 2020. Lucky attendees will be selected and contacted post show for their portrait to be included in the upcoming exhibition as she captures Fredericksburg in its greatest asset, its people. Each person selected will recieve a complimentary fine art print of their portrait. In addition, if the portrait sells during the exhibition, a portion of the sale will go to their favorite non profit organization.
Pam is an extraordinary second generation fine artist raised in Spokane, Washington (her father started the Gonzaga University Art Department), who studied art at the Accademia Di Belle Arti in Florence, Italy and has been a lifelong working artist. Her extremely fine, award- winning works have been exhibited throughout the United States, Europe, and Africa, and been juried into more than 125 national and international shows. She is loved by collectors and the media alike for her vibrant impressionistic representational style, recognized in editorial articles in Southwest Art Magazine, American Art Collector and American Artists Magazine and proudly carried exclusively in Texas at RS Hanna Gallery.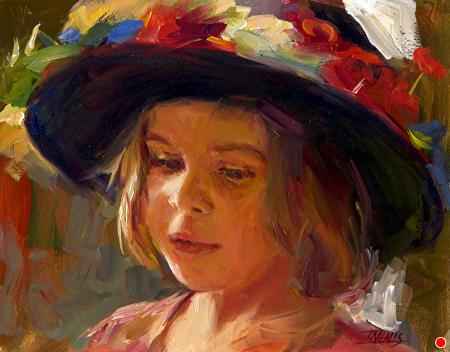 In 2007 I painted 50 portraits of people who live in my community on Vashon Island, WA. Since then I've presented an annual portrait exhibition of people in other small communities - Three Hills, Jamaica; Nome, Alaska; Comalapa, Guatemala; Shillong, India; Mara Hills, Kenya; Auckland, NZ - and Turin House in NYC. Not only have I gotten to meet and paint incredible people all over the world, I have had the privilege of presenting these lovely souls to others. I've always been interested in seeing beauty in the ordinary. It's hard to miss the beauty in "ordinary" people – no matter where they live. Every single person is extraordinary! And as I paint them, I keep learning more about my journey to see and tell the truth with integrity.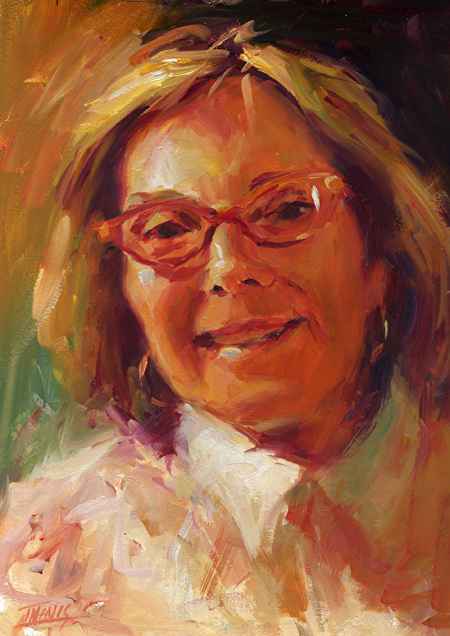 Make plans to come First Friday November 1st, for our own "Facing Fredericksburg" party coexistant with First Friday Art Walk and the American; Women Artists Signature and Master Signature Members Opening show and reception!!
The artist will notify 30 to 40 lucky guests that their image is one Ms. Ingalls would like to portray with their approval, will receive a fine art print of their portrait with the gallery's compliments as well as a portion of the sale of every one sold during the exhibition next March going to the recipient's favorite charity.
Beautiful on many levels, plan to attend "Facing Fredericksburg" gala party and photo shoot this November 1st from 6 to 8p.m. ....and maybe be the recipient of a lovely work of art.