American Women Artists
"A Tradition of Excellence"
Lifetime, Signature & Master Members Show & Sale 2019
American Women Artists Lifetime Signature and Master Members Show and Sale 2019
"A Tradition of Excellence" Oct. 21- Dec. 7th, 2019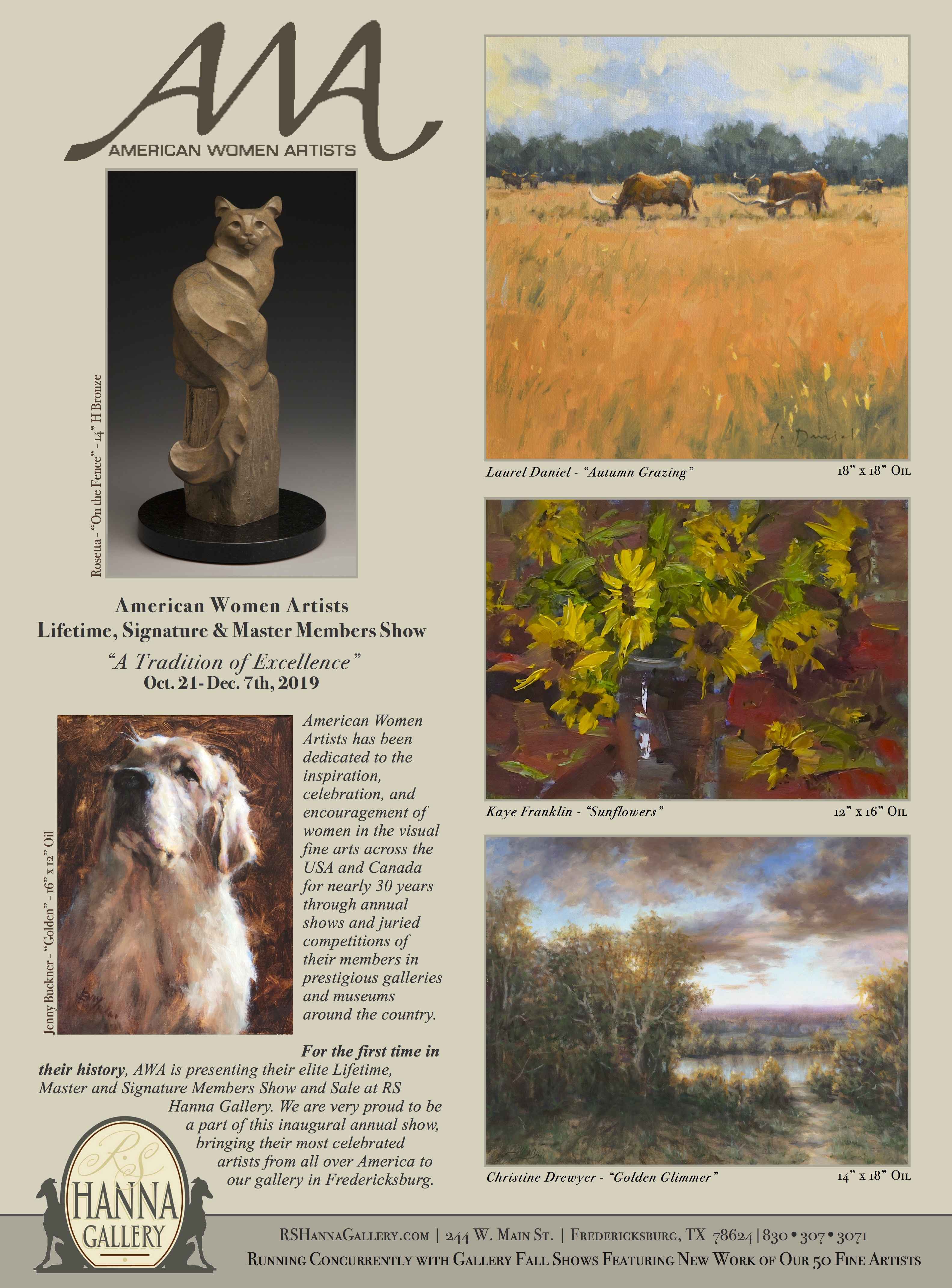 American Women Artists has been dedicated to the inspiration, celebration, and encouragement of women in the visual Fine Arts across the USA and Canada for nearly 30 years through annual shows and juried competitions of their members in prestigious galleries and museums around the country.
For the first time in their history, AWA is presenting their elite Lifetime, Master and Signature Members Invitational at RS Hanna Gallery. We are very proud to be a part of this inaugural annual show, bringing their most celebrated artists from from all over the country to Texas.